ProVen Probiotics is a leading brand in the probiotics industry that has garnered a reputation for its high-quality products and exceptional customer service. Over the last few years, ProVen Probiotics has received numerous awards and recognition from various reputable institutions and organizations worldwide. 
These awards and recognition serve as a testament to ProVen Probiotics' commitment to producing top-notch products that meet the highest industry standards. As a result, customers worldwide trust and rely on ProVen Probiotics to improve their digestive health and overall well-being.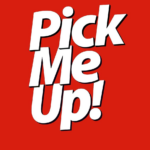 We are thrilled to have our content featured in Pick Me Up! Magazine, especially with the valuable contributions of our in-house qualified nutritionist, Adrienne Benjamin at ProVen Probiotics.